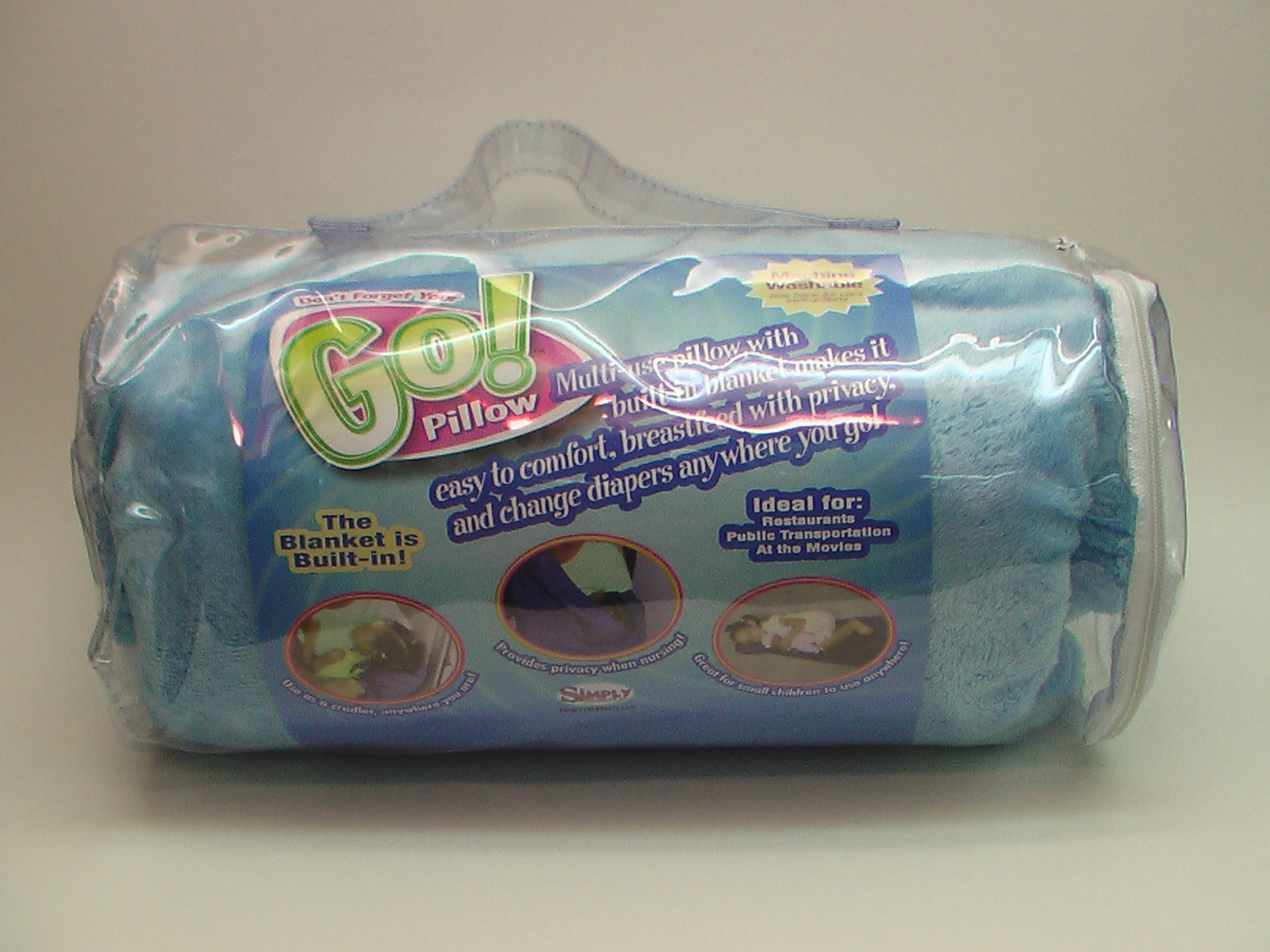 When I first heard about the Go! Pillow, I wasn't exactly sure what it was or how to use it. After learning more about it and seeing it in person, I truly think it is a wonderful product that any mom or child could put to great use.
What is it, you ask? It is a soft, plush pillow with a built-in blanket that folds inside a secret compartment. You can use it as a cradler (it can slip over your arm), nursing pillow with cover-up (unfold the blanket to cover your breast or to cover baby), changing surface (lay baby down on the ample-sized blanket for comfort and cleanliness), infant pillow with blanket, toddler travel pillow and more! I also like that it promotes closeness between the caregiver (mom, dad, etc) and baby, is warm and comfy to the touch, and is easy to tote around.
Check out the Go! Pillow today and learn more about its wonderful and varied uses. You can also take a look at different photos of how you can use the product as well on their website. Mention MWS when you purchase your Go! Pillow and receive a special free gift with each order!